On March 27th, Brazilian time, the Rio de Janeiro City Council held a grand ceremony to award Cai Hongxian, the General Manager of State Grid Brazil Holdings and Hohai University's alumnus, the "Pedro Ernesto Medal and the "Honorary Citizenship" of Rio de Janeiro, in recognition of the great contribution from him and State Grid Brazil Holdings to the economy and social development of Brazil.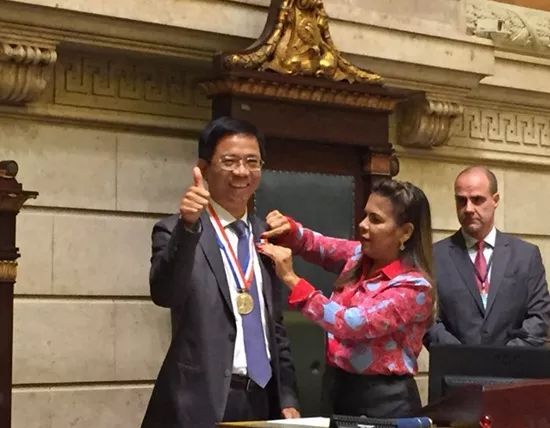 The councillor Tania Bastos hosted the ceremony, Song Yang, the Minister of Embassy of the People's Republic of China in the Republic of Brazil, Li Yang, the Consul General of Consulate-General of the People's Republic of China in Rio de Janeiro, and Wang Yansong, the President of Association of Brazil-China Enterprise attended the ceremony. Hundreds of people including representatives of Chinese enterprise in Brazil and Chinese media were present.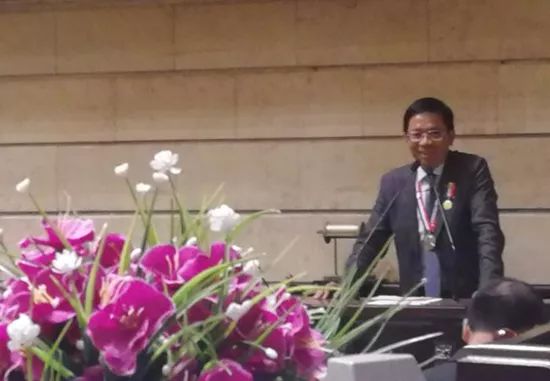 Cai Hongxian, graduated from Hohai University in Hydroelectricity with a bachelor degree in 1984 and with a master degree in 1987. He has been making efforts to the organization of State Grid Brazil Holdings since 2010, which not only promotes the Brazilian employment and economic development, but also actively sponsors Sino-Brazilian social welfare activities such as economic, cultural and sports exchanges.