Recently, 2018 ASCE Mid-Pacific Student Conference was held at the State University of California State University, Sacramento. The team of Hohai University, composed by undergraduates majored in Civil Transportation, achieved a historical breakthrough, and won the best record in history with two championships, a third and a third group.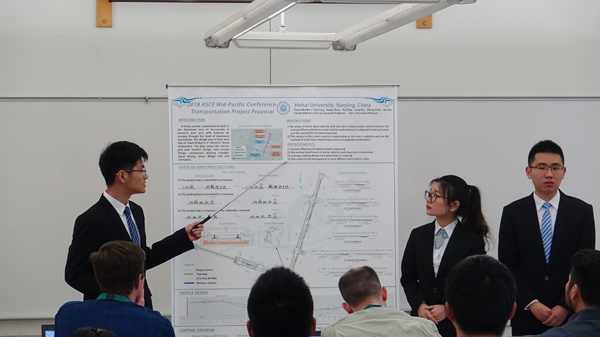 The team of Hohai University was led by Liu Yun and Zhang Jie, and participated in four competitions. The group guided by Shen Yang and Gao Lei, formed by Liang Hui, Wu Jiawei, Jiang Zhen, Han Chuan won the championship for Retaining Wall Competition. The group guided by Li Rui and Liu Yun, formed by Yang Ting, Zhou Ruoyu, Zhai Xue, Wu Yang, Xue Xin and Chen Yiheng won the Transportation Competition champion. The group of Yi fan, Guo Jiawang, Lu Chunfang, Xiang Yu, Lu Jiangfa, Wei Zongyan, Han Hongliang, and Huang Yuling, under the guidance of Zhang Qin, Wang Haitao and Yu Jun won the third place in Steel Bridge Competition. Liu Huanzi, instructed by He Jia, also made an outstanding achievement in paper competition.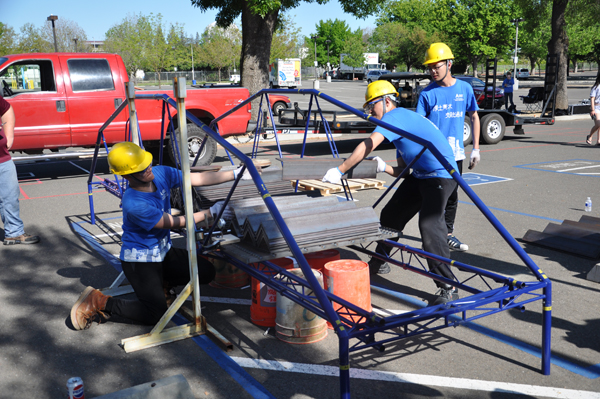 A total of 15 teams participated in 2018 ASCE Mid-Pacific Student Conference, including 11 American universities such as University of California, Berkeley and University of California, Davis, and 4 Chinese universities, including Tongji University, Zhejiang University, Hohai University, and Southwest Jiaotong University. The team of Hohai University has participated in this competition for the third consecutive year, and once again won the third place in steel bridge competition, and won the championship of the retaining wall competition and the transportation competition for the first time. With the comprehensive performance of the quantity and quality of entries, Hohai University won the third group for the first time. The excellent preparation and performance of Hohai University's team has once again reflected the spirit of Hohai University on the international stage, which has effectively enhanced the exchange and integration between Hohai University and American universities, and further expanded the international visibility and influence of Hohai University's civil and transportation disciplines.