From 27th October to 28th October, Hohai University organized more than 90 Chinese government scholarship students from 37 countries of four continents to participate in the social practice and cultural experience activity whose theme is Perceiving the Canal Poetry History of China. This activity was listed as 2018 perceiving China brand activity by the National Fund Management Committee.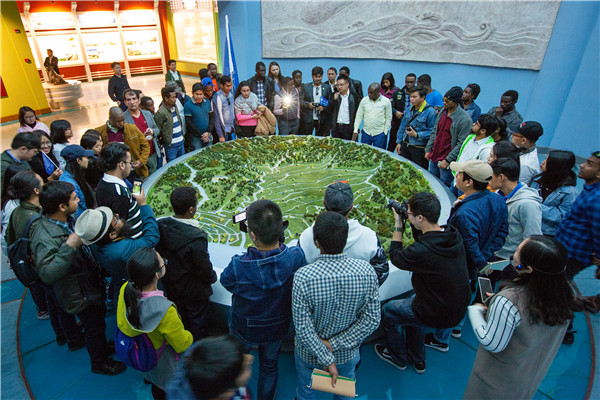 During this activity, the students visited the Hongze Station, the Huaian Water Conservancy Project, the North-South Water Transfer Data Center and other Landmark Sites. They understood the operating situation of Beijing-Hangzhou Grand Canal and the North-South Water Transfer Project in an intuitive and systematic way.
During the period, the collage of International Education of Hohai University and Jiangsu Water Resources LLC jointly organized a symposium for international students, the representatives of foreign students in China has given high praise and evaluation to the North-South Water Transfer Project, and by visiting Water Conservancy projects, experiencing water conservancy culture, and studying hydraulic economy, they have felt the excellent wisdom and labor achievements of the Chinese people in solving the problem of water shortage and making good use of water resources. International students sincerely appreciate the Chinese government and Hohai University for providing them with valuable learning opportunities and opening up their horizons. Meanwhile, they have said that they will continue to study hard to apply the knowledge and experience learned in China to the construction of their motherland, and to be good messengers of Chinese and foreign friendship.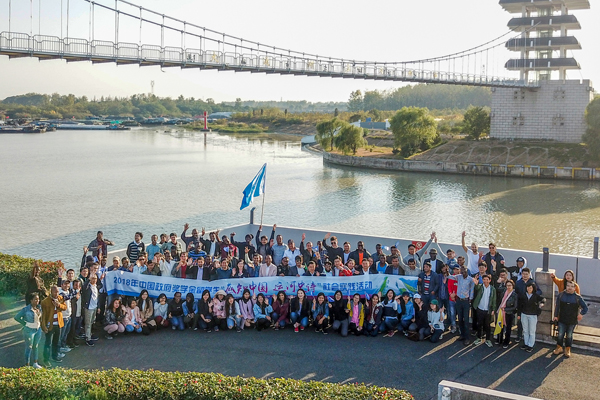 The Perceiving China event is sponsored by the National Fund Management Committee. A total of 366 Chinese government scholarship students from 9 universities in Nanjing during the four years participated in the perceiving China activities hosted by our school.