The delegation from University of Queensland, headed by Professor Simon Washington, the Head of School of Civil Engineering, and Professor Peter Halley, the Head of School of Chemical Engineering visited Hohai University on March 21st. Vice President Weiya Xu met with the delegation.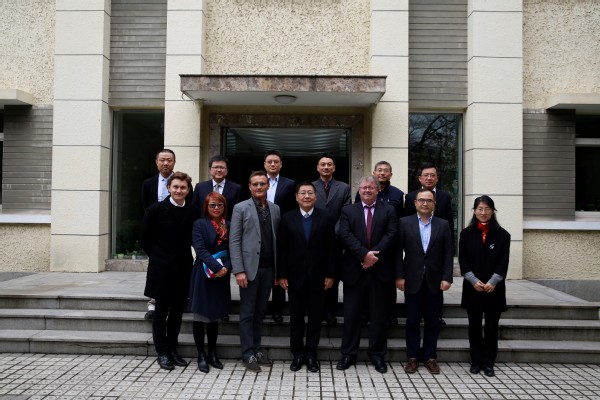 Vice President Weiya Xu extended a warm welcome to the guests, and hoped that the two sides will cooperate in such aspects as exchanges of students, joint doctoral training, international summer school, cooperation and innovation of science and technology, international joint laboratory construction, international campus and transnational school-running, participation in international organizations and journals, and so on. Professor Simon Washington and Professor Peter Halley introduced the basic information of School of Civil Engineering and School of Chemical Engineering respectively. They both agreed with Vice President Weiya Xu's collaboration proposals, and stated that they would promote in-depth cooperation and exchanges with Hohai University as soon as possible.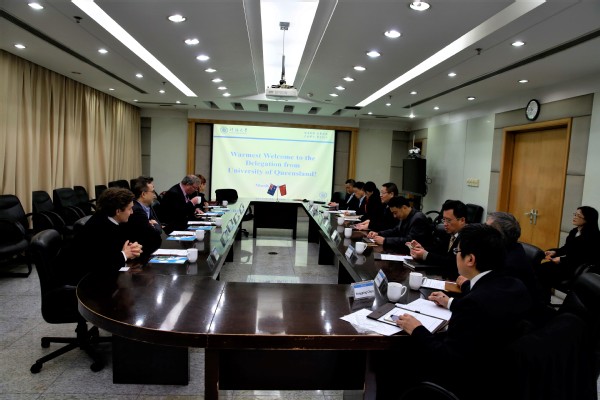 Relevant personnel from International Offices, International School, College of Hydrology and Water Resources, College of Water Conservancy and Hydropower Engineering, College of Harbor, Coastal and Offshore Engineering, College of Environment and College of Oceanography attended the meeting.
The delegation visited State Key Laboratory, Sediment Laboratory and History Museum of Hohai University.
Founded in 1909, University of Queensland is one of the members in "Group of Eight" of Australia. It was ranked 47th, according to the latest British QS World University Rankings in 2017-2018, and was ranked 45th by US NEWS.