The delegation from Jackson School of Geosciences at University of Texas at Austin (UT Austin), headed by Professor Michael-Yang, the director of Bureau of Economic Geology, visited Hohai University on March 12th. Vice President Weiya Xu met with the delegation.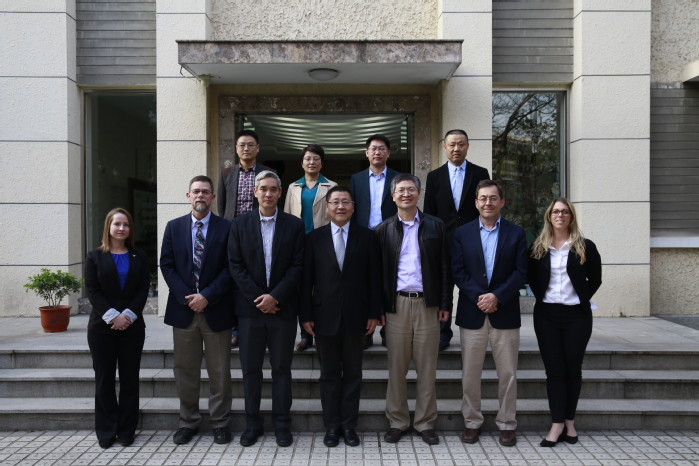 Vice President Weiya Xu introduced the basic information of Hohai University and the latest development of higher education in China such as "Double First-Class" construction. He suggested that the two sides should build a cooperative partnership, and carry out multi-disciplinary and multi-modal international cooperation in terms of talent cultivation and scientific research and in-depth cooperation in such aspects as international joint laboratory construction, double degree program and national high-level abroad project at public expense. Professor Michael-Yang also introduced theJackson School of Geosciences's basic information, and hoped that the two sides will cooperate in discipline construction and talent cultivation.
The delegation from Jackson School of Geosciences at UT Austin visited Hohai University to participate in the "Impacts of Changing Environment on Hydrological Cycle and Eco-environment"organized by Hohai university's State Key Laboratory.
Relevant personnel from International Offices and State Key Laboratoryattended the meeting.
University of Texas at Austin,founded in 1883, leads the world in many disciplines, in which, engineering, education and media are especially of high reputation.UT Austin is known as one of the eight "Public Ivy" in the United States. It was ranked tied for 28th among all universities according to Times Higher Education's 2014 rankings, and tied for 7th among research universities by National Science Board(NSB).