On October 20th, Hohai University held the 2018 International Cultural Festival, and more than a thousand teachers and students shared the joy of cultural and artistic exchanges. Vice President Weiya Xu and the heads of relevant functional departments of the school attended the opening ceremony.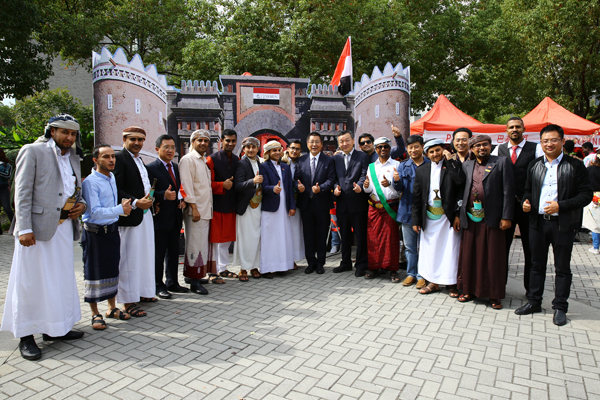 Vice President Weiya Xu extended a warm welcome to the guests present at the event and conveyed sincere greetings and blessings to all the students. He hoped that the international students could show their talents and demeanor on the big stage of the festival, and also wished them to study hard, make great achievements and take the learned knowledge into practice in Hohai University.
As one of the celebration activities of school anniversary, this international cultural festival designed the traditional cultural performances of various countries, national cultural exhibitions, food tastings and other items in the theme of "national talents in Hohai to show their own styles". The opening ceremony kicked off in the traditional Chinese lion dance performance, and the Han-style clothes show "State of Etiquette" created a relaxing, lively and exciting atmosphere. International students from 22 countries, ncluding Afghanistan, Congo (Brazzaville), Yemen, Myanmar, Vietnam and some other countries, brought an unique display of traditional costumes. The flute solo "The Spring of Xiangjiang", Erhu performance "New Horse Racing", and the song "Blue Sky", the dance of Kazakhstan, the Bangladeshi song and dance and many other wonderful performances, all of which brought a visual feast to everyone.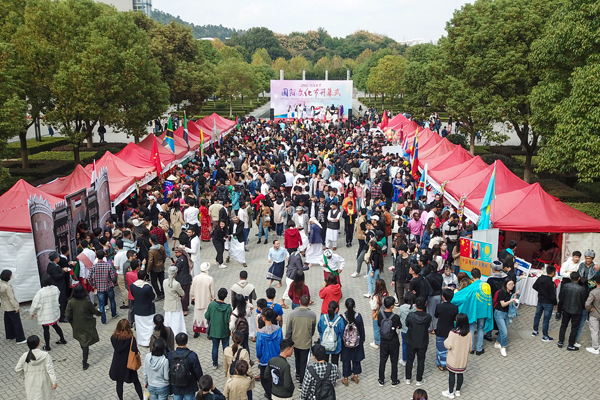 At the event site, the exquisite food of the 22 national booths formed a "A Bite of the World"on the campus of osmanthus blossoms, which made the teachers and students enjoy themselves so much among the charming sights and tastes as to linger on with no thought of leaving for home. Students of different countries, different faiths, different nationalities, and different skin colors exchanged eagerly in English or Chinese. Xiaolangdi Square turn into a happy international family.