On April 21, Professor Joseph Hun-wei Lee, President of Macau University of Science and Technology , President of the International Association for Hydro-Envrionment Engineering and Research (IAHR), Fellow of the Hong Kong Academy of Engineering Sciences, and Fellow of the Royal Academy of Engineering, visited Hohai University. HHU President Xu Hui met with Prof. Lee, and other attendees were from HHU's President Office, Department of Science and Technology, International Office and Institute of Water Science and Technology.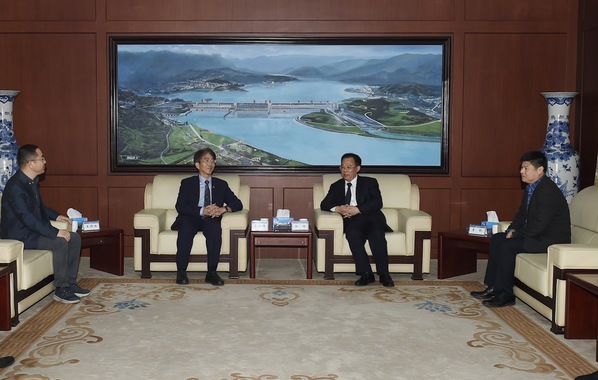 President Xu extended a warm welcome to President Lee and introduced HHU's general situation and schooling philosophy. Considering the solid foundation for cooperation between HHU and MUST, Xu hoped that both sides further expand cooperation in different fields such as talent training and scientific research, and relying on the IAHR-Hohai Collaborative Committee on Higher Education and E-Learning, make joint efforts to organize and plan a series of high-end academic events and build an even closer strategic partnership.
President Lee talked about MUST's development strategy and international cooperation and highlighted the significance of the cooperative relationship between HHU and MUST. Considering that HHU is experienced and influential in Hydraulic Engineering, Environment Engineering, and other disciplines, Lee expected both sides to make full use of their respective advantages and continue promoting exchanges and cooperation in related fields for the sake of win-win results.
Founded in 2000, MUST is the largest multi-disciplinary university in Macao and is ranked among the Top 20 Universities in the Greater China. MUST endeavors to educate students specialized in various fields, attaches equal importance to teaching and research, and sets great store to its own schooling characteristics. MUST has established itself among the top 100 universities in the Ranking of Top Universities in Greater China released by Shanghai Ranking for nine consecutive years (ranking 20th in 2019), and in 2020, secured a place on the list of top 300 universities according to the World University Rankings released by Times Higher Education and ranked 32nd in the Times Higher Education Asia University Rankings.