On November 14, a delegation of twelve members from Laos, accompanied by relevant personnel from the Asian Division of Foreign Affairs Office of Jiangsu Province, visited Hohai University. The delegation comprised the following members: Bounleuam Manivong, Vice Governor of Luang Prabang Province, Somchith Panyasak, member of the Provincial Party Standing Committee and Vice Governor of Oudomxay Province, Onchanh Khamphavong, Vice Governor of Luang Namtha Province, Phonesay Keosomphanh, member of the Provincial Party Standing Committee of Phongsaly Province, Phengsone Keovilay, Deputy Secretary of Bokeo Provincial Party Committee, Vongphet Kiensinghuk, member of the Provincial Party Standing Committee of Houaphanh Province. Yang Guishan, President of Hohai University, met with the delegation.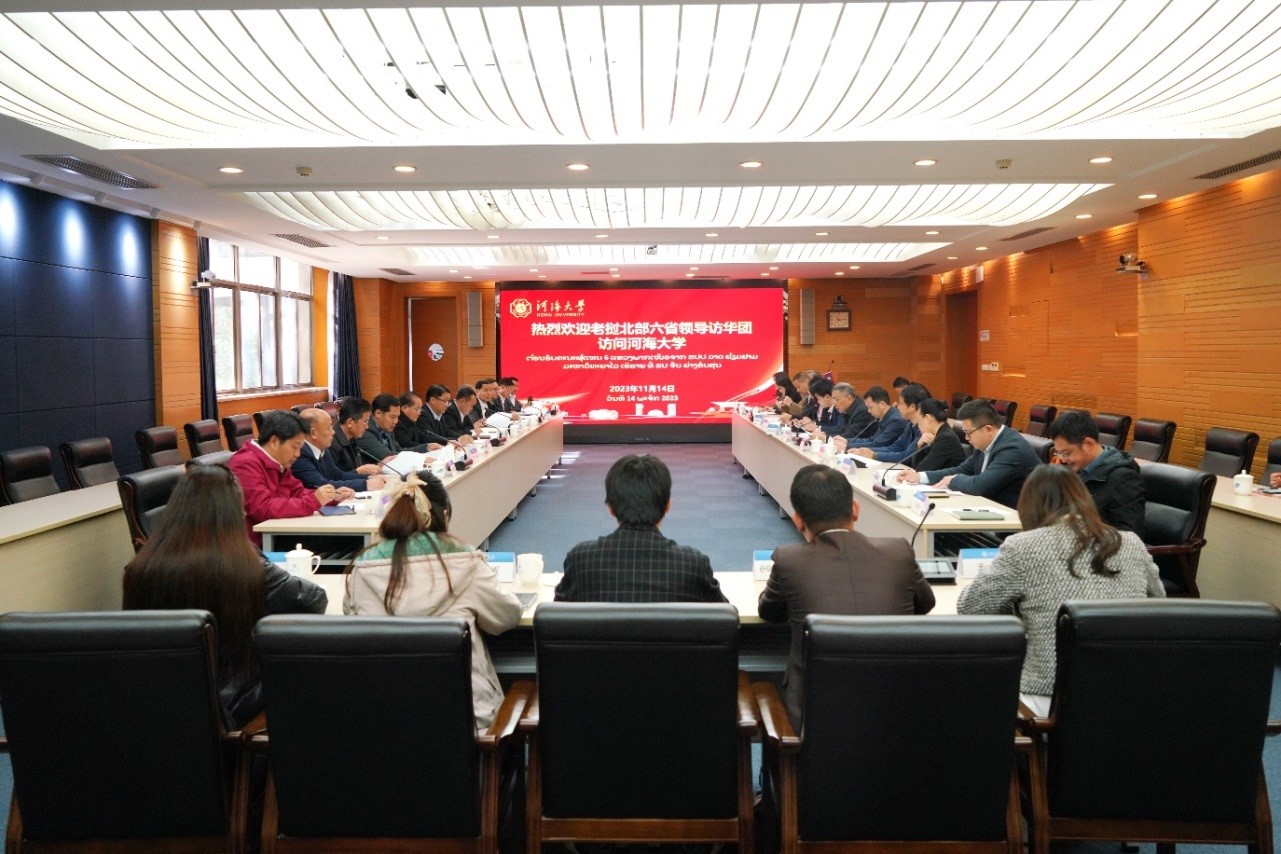 President Yang first extended a warm welcome to the leaders of six provinces of northern Laos for choosing Hohai University as the first stop on their trip to China. He said that Hohai University, as the pioneer and leader in China's water conservancy higher education, has always taken the Education Action Plan for the Belt and Road Initiative as an effective way to open up education to the outside world. Additionally, it has always taken Laos as an important country for international exchanges and has fostered close collaboration with many first-class universities in Laos like the National University of Laos. President Yang expressed his willing that Hohai University and universities in Laos could work together to establish a robust China-Laos cooperation network in the future. This network would feature a wider range of development levels, more flexible cooperation models, and broader fields of exchange to foster the deepening of educational collaboration between China and Laos.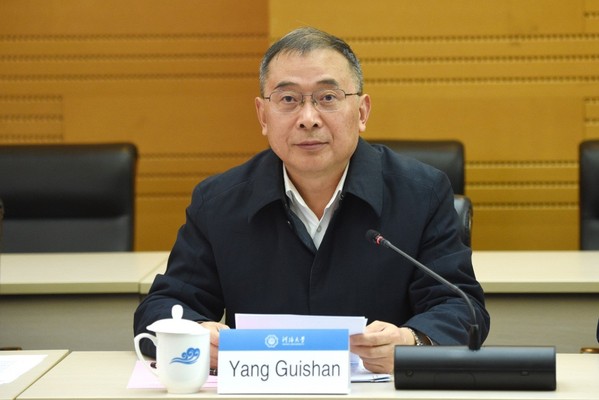 On behalf of the delegation, Bounleuam Manivong emphasized that Hohai University has fully leveraged its comprehensive advantages in water science. Through strengthened participation in the Belt and Road Initiative and the Lancang-Mekong Cooperation, the university has established a high-quality platform for cooperation and exchange. This platform has facilitated the sharing of young talent resources, providing substantial intellectual and scientific support for infrastructure construction and the economic and social development in Laos. Bounleuan Manivong expressed hope that in the future, more students would have the opportunity to study and engage in communication at Hohai University. This, in turn, would foster mutual learning among civilizations, as well as cultural integration and innovation, ultimately contributing youthful vigor and talent to the development of the China-Laos friendship.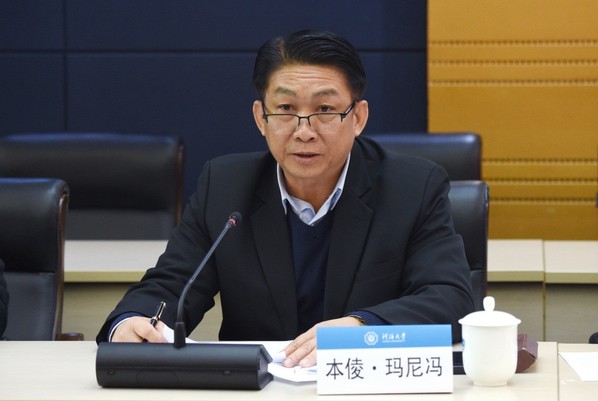 During the symposium, representatives from the International Office, International School, Business School, and Yangtze Institute for Conservation and Development respectively introduced their collaborative efforts with relevant universities in Laos in areas such as exchanges of teachers and students, talent training, and scientific research projects. Six representatives of overseas students from Laos shared their experiences of studying and living at Hohai University, freely discussing their future study plans.